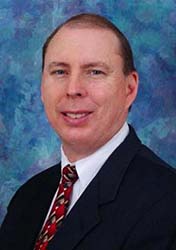 Major Sam Cochran (retired)

Sam Cochran was the coordinator of the Memphis Police Services Crisis Intervention Team (CIT). He retired from the Memphis police department after over 30 years of service and now provides consultation to CIT programs throughout the nation. He holds a Masters degree in Political Science from the University of Southern Mississippi. In addition to his nationally recognized work with the CIT program, Major Cochran was a coordinator for the Hostage Negotiation Team and the Critical Incident Services (CIS) for the Memphis Police Department. During his time as a law enforcement officer, Major Cochran (ret.) served in uniform patrol, the investigative division and was been an instructor at the training academy.

Sam Cochran is nationally known for his work in the field of crisis intervention. In addition to receiving the City University of New York (CUNY) John Jay College of Criminal Justice, Law Enforcement News Person of the Year Award (2000), the National Alliance of the Mentally Ill (NAMI) has named their annual law enforcement advocacy award after Sam Cochran. He has worked with police departments throughout the nation as well as departments in Canada, Australia, and England.